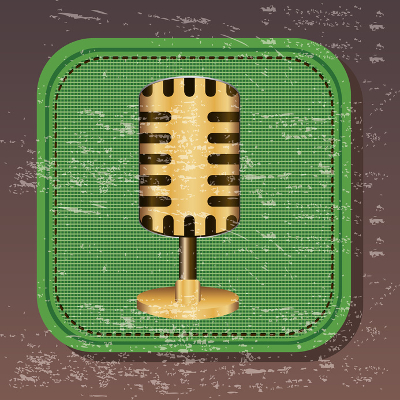 Mobile platforms have given way to entirely new ways to develop and make use of apps. More business professionals than ever before are relying on their smartphones to get work done while out of the office, but the functionality of the on-screen keyboard interface has some of them stumped on how to stay productive. It's for this reason that developers have created applications designed to listen to users' voices, and record them in text format.
Here are three of the most reliable options we know of that can turn your voice into text.
Evernote
Evernote has been a major note-taking application for the Android and iOS mobile platforms, as it helps users keep track of their ideas and manage their content. It's designed to capture and store sound bytes, which can then be converted into text format. You can keep both audio and the transcribed text file together and easily accessible. This useful option gives users an outlet to cross-check between the two to make sure that everything has been translated properly.
Other than capturing audio to text, Evernote also allows you to collect information and catalog it in a way which allows for easy searching. This gives you near-instantaneous access to your data. You can chat with collaborators using a real-time, built-in chat system, as well as share files. This provides the seamless cooperation tools that the business world needs to succeed.
Dragon Dictation
Another way to take advantage of voice-to-text integration is the #1 audio dictation software, Dragon. The app itself is quite simple; it has one button that's used to stop and record audio. Once you've finished reciting what you'd like to record, the text will show up. It might be a little difficult at first, but it doesn't take too long to accomplish. The Dragon software behind the app is renowned for having great accuracy, which will allow you to produce lengthy emails, notes, status updates, and more. You can easily copy the text and save it for later, too.
Voice Assistant
Voice Assistant is an app that has been redesigned for iOS and is now easier to use than ever before. All you need to do is switch to your preferred option, and you can convert your audio files to text with ease. Once the text file is available, you can then use the auto-copy feature to send your transcripts to apps that you use the most. This makes Voice Assistant a convenient medium that can work across platforms. It's a great alternative to built-in voice assistants like Siri. Voice Assistant supports over 22 different languages and can integrate with many of today's most popular apps. It can be purchased for only $0.99.
If you're hoping to make voice-to-text dictation easier, all you need to do is consider these three options. Do you find this feature useful? If so, how do you go about turning audio files to text? Let us know in the comments.