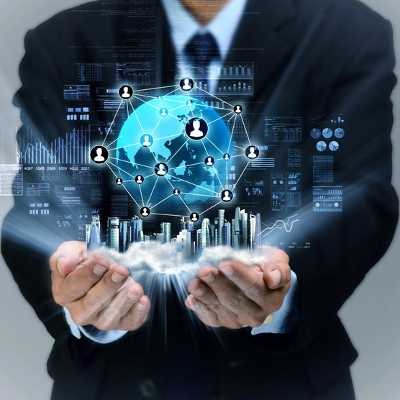 Technology is always changing and evolving to suit the needs of modern society and business. Organizations that fully understand technology's impact on business are always trying to make the most of their technology. Here are three ways that your company can better leverage its technological investments to meet your organization's needs.
Think for the Future and Appreciate Your Technology
The most difficult challenge that your business has to deal with is admitting that you're not thinking about the future of your IT infrastructure. This is especially true for business owners who aren't specializing in tracking their technological assets. In many cases, business owners forsake their technology to focus on other aspects of running their organization, and operations can suffer because of it.
Even if you're focused on ensuring that the administrative side of your business functions without a hitch, you're still responsible for paying attention to your technology and making sure that it gets replaced in an orderly manner. If you don't make sure that you're proactively replacing your technology, you'll one day find yourself surrounded by old IT equipment that's practically impossible to manage in a productive manner. Todd Nashville explains to IT Knowledge Exchange:
Don't get into a rut and get too comfortable. The IT field is forever changing and changing faster than ever before. It's easier to stay current with technology than trying to play catch up after many years of being stagnant. That learning curve can be hard to overcome.
Have the Proper Equipment for Future IT Trends
Keeping up with the current IT trends is great and all, but only if you can predict your company's own growth and IT requirements. If you can understand where your business will be in one, two, or even five years from now, you can make an educated decision concerning what technology you'll need to accommodate these shifts in your business model before the future even arrives.
One good example of how to predict the future of your business will be to consider how many users and devices your business will need to manage five years from now. Even if you can make a guesstimate, you can plan to implement the technology needed for this growth today, while ensuring that the growth you experience won't negatively impact your IT infrastructure. If you don't take a proactive approach to this, you'll find yourself forced to upgrade at the worst possible time, which could lead to wasted time and resources. NuTech Services offers IT consulting to companies just like yours in order to best prepare you for future growth and IT trends.
Keep Security On Your Mind
Technology grows more complex every day, but so do the security threats that undermine businesses utilizing it. You need to prepare for dangerous new security threats that will attempt to compromise your business's security measures. If you don't stay on top of these threats, you could be putting your business at risk.
Take for example one of the hottest IT trends for businesses, the Internet of Things. In order to take full advantage of dozens, hundreds, or even thousands of new devices accessing your network, you're first going to want to have in place every network security measure possible. Todd Nashville explains:
Without strong authentication, firewalls, and other measures, we are heading for a heap of trouble. The more devices we add, the more vulnerable we become. To support all the various types of devices, we should have some standards. Modifying our connections so each new device will work is a major obstacle.
To future-proof your IT infrastructure, give NuTech Services a call at 810.230.9455.