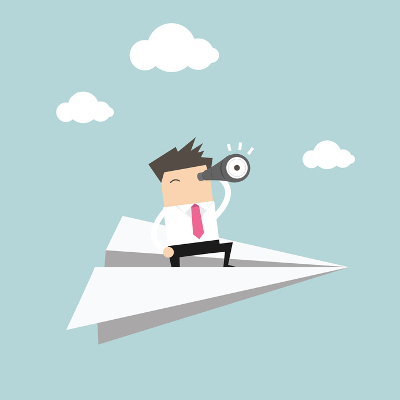 If you've recently decided to implement cloud computing for your business, then we commend you. You've chosen to use a powerful and dynamic solution for your computing needs. However, choosing to use the cloud and actually implementing the cloud are two entirely different monsters. Now that you have your sights set on the cloud, what do you have to do to get your infrastructure ready for migration?
The first thing you need to know is that a cloud migration is much more involved than moving a file from one location to another. We're talking about your entire data infrastructure getting migrated to a new location in the cloud. This involves a lot of prep work, not unlike moving all of your belongings from your home to a new house. The better prepared you are for the move, the smoother the transition, and the lower the probability that you'll misplace important items of value.
ITProPortal provides some insight into what migrating properly to the cloud takes: "It involves a complex infrastructure migration process. Good preparation is the key to success. Those organizing the migration process should ensure that all data is ready for the move and that the company network has the necessary capabilities to interact with the cloud." This is the biggest reason why you want a qualified professional to assess your IT infrastructure before you start your move to the cloud.
Consider these aspects of cloud migration before making the big move:
Sort and Label Your Files
Over the many years you've been in business, your organization has collected countless files and documents. It's crucial that you take the time to determine which files are worth saving and moving. Otherwise, you could waste valuable time and resources moving files that you no longer need, which could drag out the migration process.
Prepare Your Network Infrastructure
Cloud migration may come with changes that need to be made to a network infrastructure. In general, when migrating to the cloud, you need to consider two major additions; setting up a direct Internet breakout in order to distribute traffic across external networks, and multiple firewall instances in order to secure the various Internet connections.
Have a Migration Timetable
Even the most thorough planning for a cloud migration can yield results that take weeks or months to fully realize. Therefore, you need to provide your staff with an accurate timetable for the transition to ensure that their workflow isn't disrupted. One way to do this is to plan for how user settings are migrated, like profiles, address books, calendars, and so on. To help with this, ITProPortal advises: "Instead of moving all their data to the cloud, more and more companies are opting for a hybrid solution. This means that some users and storage locations stay with Exchange on-premises, while the rest move to the cloud."
Once all of your data is successfully migrated to the cloud, you'll want to focus on security, archiving, and data backup to ensure that you're ready for anything. NuTech Services is happy to help your business with