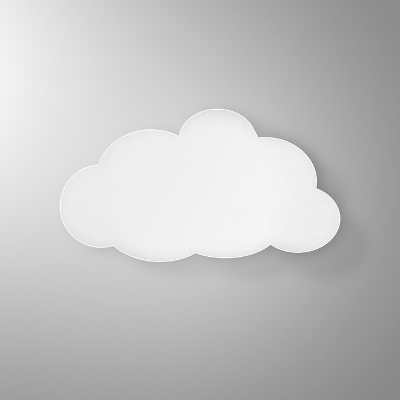 Businesses are turning to the cloud because it's designed to make operations easier and save them money. In light of these benefits, organizations that have yet to move to the cloud may be missing out on some serious advantages by continuing to do IT the hard way. If you're still unsure about the cloud, then consider how these three features of cloud computing can change how you do business.
The Cloud Takes the Burden Off of Running an In-House Network
A business that hosts their data and IT infrastructure in-house is in charge of overseeing every aspect of maintaining their network. This includes everything from putting out fires when things go wrong to procuring new equipment. For many SMBs, what makes this responsibility challenging is the obvious fact that they're not an IT company. However, by owning all of this equipment an SMB essentially has to take on some very technical responsibilities requiring professional knowledge.
The advantage of hosting your data and applications in the cloud is that you're essentially outsourcing this responsibility to a cloud provider whose sole job is to oversee and protect your data. This frees up resources to better invest in your business goals, and gives you peace of mind that your data is being handled by professionals so that nothing is being overlooked.
Cloud Offers Flexibility
Today's business environment makes accessing your work while on the go practically a necessity, and hosting your data can prove to be a complex endeavor when sharing files and information internationally. ITProPortal explains, "Global expansion has increased the need for international data centers, especially as security and privacy concerns lead to strict regulations that vary from country to country… Cloud computing with an established cloud partner with physical data centers across multiple geographies means your data can 'live' in just about any jurisdiction, and mitigates this problem."
Plus, providing your workforce with anytime, anywhere access to their important files along with the ability to collaborate on projects in real-time is a huge bonus that will boost the productivity efforts of your business.
The Cloud is Secure
In the early years of cloud computing, one of the loudest arguments against the cloud was that it couldn't be trusted because you're essentially handing over sensitive data to a third party provider with unproven security protocols. However, with the rise of cloud computing in recent years, the public cloud option has undergone security upgrades by leaps and bounds and the data centers hosting your data have vast resources to commit to the security of your data–resources that SMBs lack. Therefore, today's cloud options give users the security they need without having to sacrifice flexibility.
When all three of these features are considered, going with the cloud allows businesses to do much more for less. This allows SMBs to better distribute their resources toward profit-making initiates, while enjoying the benefits of a professionally maintained IT infrastructure, without having to pay for an in-house IT staff. To get started with cloud computing for your business, call NuTech Services at 810.230.9455.